The Lord is My Strength
By David J. Stewart | January 2018
Psalms 138:3, "In the day when I cried thou answeredst me, and strengthenedst me with strength in my soul."
What a beautiful Scripture! One thing that every born-again believer learns quickly as a child of God, is that the Lord is our strength. That is, the indwelling Holy Spirit is our permanent companion, comforter, teacher and guide. The Holy Spirit is literally God in us. John 16:13, "Howbeit when he, the Spirit of truth, is come, he will guide you into all truth: for he shall not speak of himself; but whatsoever he shall hear, that shall he speak: and he will shew you things to come." John 14:16, "And I will pray the Father, and he shall give you another Comforter, that he may abide with you for ever." The unsaved person turns to booze, sex, drugs, possessions, entertainment and other vices to find temporary escape from their miseries and problems in life; but as Christians we have "the peace of God, which passeth all understanding, [that] shall keep your hearts and minds through Christ Jesus" (Philippians 4:7).

Psalms 27:1, "The LORD is my light and my salvation; whom shall I fear? the LORD is the strength of my life; of whom shall I be afraid?" What a savior. God is more than amazing!!! Psalms 145:3b, "AND HIS GREATNESS IS UNSEARCHABLE!"

I never forgot a wonderful truth that I learned many years ago, when I read the following passage of Scripture. Jesus "IS" our wisdom and righteousness and sanctification and redemption!!! Therefore, we ought always glory in the Lord, for apart from Him we have none of these blessings. ...

1st Corinthians 1:26-31, "For ye see your calling, brethren, how that not many wise men after the flesh, not many mighty, not many noble, are called: But God hath chosen the foolish things of the world to confound the wise; and God hath chosen the weak things of the world to confound the things which are mighty; And base things of the world, and things which are despised, hath God chosen, yea, and things which are not, to bring to nought things that are: That no flesh should glory in his presence. But of him are ye in Christ Jesus, who of God is made unto us wisdom, and righteousness, and sanctification, and redemption: That, according as it is written, He that glorieth, let him glory in the Lord."

These are the believer's happy thoughts! "We have the mind of Christ" (1st Corinthians 2:16). God has imputed (credited) Christ's perfect righteousness to us, by faith (Romans 10:3-4; Philippians 3:9; Romans 4:5-6). We have been sanctified, declared holy and set apart unto God as priests, because our sins have been forever washed away by the blood of Christ. Hebrews 10:10, "By the which will we are sanctified through the offering of the body of Jesus Christ once for all." We have been redeemed by the precious blood of Jesus, the spotless Lamb of God (1st Peter 1:18-19). Thank you Lord!

In the Old Testament, Israel had many enemies, amongst whom were the Amalekites. The Bible says the Amalekites invaded southern Israel and kidnapped the women and children. Women the Jews found out that their loved one's had been taken captivity, wondering what was going to happen to them, the people wept until they had no more power to weep the Bible says, and they thought of killing David (1st Samuel 30:1-5). But the Bible says David encouraged himself in the Lord. 1st Samuel 30:6, "And David was greatly distressed; for the people spake of stoning him, because the soul of all the people was grieved, every man for his sons and for his daughters: but David encouraged himself in the LORD his God." What a beautiful truth!!!

Life is what happens to us when we're making big plans! Proverbs 27:1, "Boast not thyself of to morrow; for thou knowest not what a day may bring forth." Anything and everything will happen to us in life. The difference between yesterday and tomorrow is today. Ecclesiastes 9:11 says that "time and chance happeneth to them all." I easily remember that Scriptures because of the 9/11 attacks on the World Trade Center in New York City. Many people died that day, who normally weren't at the World Trade Center. And likewise, many people's lives were spared, who didn't go to work for one reason or another, and they lived to see another day. It was all time and chance! I do not believe that God makes everything happen for a reason, as some people claim, because then that would mean we do not have a freewill. I do believe that nothing can happen outside of God's permissive will. That is, nothing can happen unless God allows it, but that doesn't necessarily means that He wanted it to happen.
I do believe that everything happens for a reason. It may be that someone was careless. It may be that a deadly mishap was truly an accident (but something caused it). It may be that someone did something evil, or something horrible happened as a result of our morally crumbling American civilization. We live in a world of laws—laws of gravity, laws of physics, the reciprocating law of life (reaping and sowing), mother-in-laws (just kidding), manmade laws and God's laws. When laws are not respected, bad things oftentimes happen. If you jump off a building, the law of gravity means you will get hurt or die. Truthfully, we live in a fallen world, since the fall of man in the Garden of Eden (Romans 5:12). Mankind is vulnerable and susceptible to all forms of harm, pain and evil. No matter how much we may trust God and live right, we cannot escape this evil and troublesome world.


The Lord Gives Us Strength to Cope With Tragedy and Painful Memories

I have read horrible accounts of foreign Baptist missionaries being savagely attacked. The wife is gang raped. The husband is held down and beaten. Sometimes they are murdered for taking a stand for the Lord, against crime being committed in the local community. Evildoers often take revenge. It is unjust and a crime, but they don't care. I have read of such awful accounts happening in India, Mexico, Africa, and other parts of this wicked world (1st John 5:19). You're never completely "safe" anywhere on this planet. A woman is always of risk of being raped when she is alone anywhere. Ladies especially need to always stay in a group for her own safety. You never know what someone is thinking, and the Bible says in Jeremiah 17:9, "The heart is deceitful above all things, and desperately wicked: who can know it?" Never forget that although you may enjoy a sweet fellowship with the Lord in your soul, most people in this world do not even know Jesus, and some people are consumed with evil in their heart. Anybody is capable of anything under the right circumstances! Matthew 10:16, "Behold, I send you forth as sheep in the midst of wolves: be ye therefore wise as serpents, and harmless as doves."

If anything like this has ever happened to you, I am sorry that you had to suffer such things. Granted, we've all suffered painful experiences and horrible memories that we wish we could erase from our mind, but all we can do is place them into God's hands. That is the only sensible and biblical way to deal with life's heartaches. That is why I wrote this article, to encourage you to look to God for strength. The Holy Bible contains literally THOUSANDS of promises from God to man. My joy as a Christian comes from dwelling upon the promises of God in His eternal Word. This earthly life is temporal, but God promises to give "eternal life" to anyone and everyone who believes on Jesus Christ. John 6:47, "Verily, verily, I say unto you, He that believeth on me hath everlasting life." The only type of life which God gives is "everlasting life." There is no separate doctrine in the Bible of assurance of salvation. They are one in the same. The person who has eternal life is eternally secure in the Father's arms and hands. There is no such thing as someone who "used" to be saved.

No matter what bad things may have happened to you in life, or may happen to you down the road, you have the blessed hope of a better life in eternity with the Lord. Romans 8:32-34, "He that spared not his own Son, but delivered him up for us all, how shall he not with him also freely give us all things? Who shall lay any thing to the charge of God's elect? It is God that justifieth. Who is he that condemneth? It is Christ that died, yea rather, that is risen again, who is even at the right hand of God, who also maketh intercession for us." That is one of my favorite passages of Scripture, and promises, from God's Word. If God was willing to sacrifice His only begotten Son to pay for our sins, and He did on the cross, then how much more shall God the Father give us ALL THINGS as His redeemed children! Amen, sounds great to me!!!

And also, notice the blessed promise in Romans 8:33-34, letting us know that NO ONE can accuse us of anything, because our sins have been washed away by the blood of Jesus. Yes, we will be held accountable at the Judgment Seat of Christ for the sins that we commit as Christians, and chastised if need be as His children (2nd Corinthians 5:10-11); but we will never be punished for our sins, because Christ took the weight of our sins upon Himself on Calvary's cross (John 3:18; John 3:36). I choose not to focus on the horrible things that mean people have done to me throughout my life. I choose not to dwell upon the awful things that selfish and self-centered people have done to hurt me in my lifetime (and there are many).


Have Faith in God

I choose instead to dwell upon the PROMISES of God. Philippians 3:21 promises me a new body, fashioned like unto the Lord's glorified body. John 16:22 promises me that when Jesus returns, He will make everything right and "your joy no man taketh from you" ever again. People often rob us of our joy, and we have to mentally counsel our self, thinking about some Bible truths, to get our soul back on track. I have to do that often. That is what God wants us to do, that is, turn to the Scriptures for comfort, answers and hope to deal with our troubles and pain. To realize the worth of the anchor we need to feel the storm. We cannot swim upstream until we've first been downstream! We cannot climb the mountain until we've been in the valley. True sweetness can only be experienced by those who have endured great pain and suffering.

If you have been through more than your share of heartaches and suffering in life, then rejoice that you can know a special closeness to God that others simply cannot fathom. No one appreciates the depth of God's riches and grace, as much as those who have the greatest sins, failures and sorrows of soul. If you have suffered horribly my friend, know that you are not alone, for Christ Jesus Himself (the sinless Lamb of God) was spit upon, stripped naked in shame, beaten beyond human recognition, and nailed unclothed to a cross as a spectacle for the world to behold. Jesus knows what it feels like to be betrayed by one of His own, and to be forsaken by all His disciples, and to be ridiculed by the very people He gave His life to help. The Jews mocked Him, doubted Him and rejoiced as He hung dying upon the cross. Oh my friend, Jesus suffered the shame and horror of the cross to pay for the world's sins, for your sins and mine! What a precious Savior!!!

God is our strength in times of peace and trouble. Most people only run to God when things go bad in life, and our gracious God will always be there for the humble in spirit. But for those who walk with God during the good times, it makes it much more sweeter knowing God during the rough times. Let go, let God! There are going to be times in life, when it seems like there is no simple answer. I have been there time and time again, feeling like nothing would ever get better, and that God was ignoring me when I prayed. I am convinced that this is normal, a part of the testing of our faith. I have a Scriptural basis for this conclusion, as we learn in Luke 18:1-8 in the parable of the unjust judge, that God seems to ignore us when we pray to test our faith. Ah, but my friend, God is not ignoring us to be mean or because He doesn't care; but rather, because importunity pleases God. It pleases God when we hang in there, consistent in our faith, trusting Him as did Job, who exclaimed in Job 13:15, "Though he slay me, yet will I trust in him: but I will maintain mine own ways before him." Without faith it is impossible to please God (Hebrews 11:6).

We must trust God's promise in His Word that He hears the prayers of the righteous. 1st Peter 3:12, "For the eyes of the Lord are over the righteous, and his ears are open unto their prayers: but the face of the Lord is against them that do evil." If you are saved and living for the Lord, He promises to hear your prayers. Granted, everyone sins, even the best Christians (Romans 7:14-25). So please don't think that God is not answering your prayers because you are still a sinner. To the same degree that we allow deliberate sin to reign in our lives, our prayers will be hindered. Pride hinders prayer (James 4:6). I decided years ago that I am simply going to pray about everything as the Bible commands (Philippians 4:6-7), and trust God to do whatever He knows is best. It doesn't matter if I see visible answers to my prayers or not, because trust means walking by faith and not by sight. I trust my wonderful God!!!
END OF ARTICLE
---
Some Great Quotes...
"Anyone who thinks that he can find the errors in the AV (as Origen found them in the Hebrew Old Testament) and then, after correcting 64,000 of them (that is the number of changes found in the NIV and NASV), still cannot produce an inerrant 'Bible,' is not in anyone's 'humility' bracket. They BOAST ABOUT THEIR ABILITY TO CORRECT GOD ALMIGHTY." —Dr. Peter S. Ruckman, "The Mythological Septuagint," page 60.

"[You] little bunch of pantywaist, mama-called, papa-fed, seminary-bred, preachers running around the country, can't preach their way out of a wet papersack, that haven't got any courage at all. ... You sorry rascal you!" —Dr. Jack Hyles

"Most of the time in the Christian life, you're going to have to decide what the will of God is" —Pastor Jack Hyles, a great quote from the MP3 sermon, "The Way The Apostle Paul Found The Will Of God"

"The way to find the will of God is to walk closely with your God." —Pastor Jack Hyles, a great quote from the MP3 sermon, "How The Apostle Paul Found The Will Of God."

"There are a lot of people that just need somebody to care. That's all! A warm hand—listen—You'll never know. You'll never know in your life, how hard it is for somebody that's gone into deep sin, to come back to church and get right! You'll never know!" —Pastor Jack Hyles, a quote from the great MP3 sermon, "A Smoking Flax Shall He Not Quench" (preached in 1986).

"Don't give up on anybody, there's a flicker in them!" —Pastor Jack Hyles, a quote from the great MP3 sermon, "A Smoking Flax Shall He Not
Quench" (preached in 1986).

"A man can slip into hell with his hand on the door-knob of heaven" —Evangelist Billy Sunday

"Lord God if this school out here [Bob Jones University] ever compromises, send an earthquake and shake these buildings into powder and dust. Don't ever let it stand here and encumber the earth and curse it by robbing people of faith in the Word of God. Hear us in this prayer and keep us doing all the things we pray in the precious Name of the Lord Jesus Christ. Amen. (How Shall Ye Believe? – Bob Jones, Sr.)

"Great opportunities to help others seldom come, but small ones surround us everyday." - Sally Koch

"Courage doesn't mean you don't get afraid. Courage means you don't let fear stop you." —Bethany Hamilton

"When students studying for the Ministry of the Christian religion can have the TRUTH withheld from them, and ordained ministers, who learn the TRUTH can be forced by their superiors to keep silence, the Devil has made tremendous strides in developing the Luciferian conspiracy towards its final goal." —Satan: Prince Of This World, by Commander William Guy Carr, p. 43.
---
This website has been created in Jesus' name—the name above every other name (Philippians 2:9-10).
"...Not by might, nor by power, but by my spirit,
saith the LORD of hosts." —Zechariah 4:6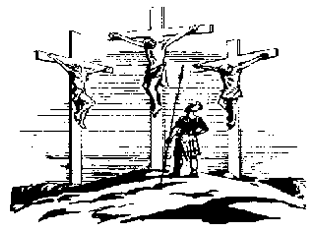 Using the internet to bring truth and Christ to a lost world!