The Book Of Psalms And Enemies
Psalms 143:3, "For the enemy hath persecuted my soul; he hath smitten my life down
to the ground; he hath made me to dwell in darkness, as those that have been long dead."
We find the words "enemy" and "enemies" mentioned 104 times in the book of Psalms. Most people never think of the Psalms in relation to persecution from enemies, but that's what made David worried, sad and frustrated the most. Read our text verse again in Psalms 143:3, "For the enemy hath persecuted my soul; he hath smitten my life down to the ground; he hath made me to dwell in darkness, as those that have been long dead." One's enemies can make life miserable, as David knew fully while running for his life from king Saul.

I've always read and heard that if you're sad or distraught to read the book of Psalms (most of which were penned by David under the inspiration of the Almighty). But something that I had never realized is that much of David's suffering was caused by his enemies. King David was hated and loved equally by many people. David was a man after God's own heart and had many loyal followers who were willing to die for him if need be. They loved the man after God's own heart. A common saying was that Saul has slain his thousands, but David his ten-thousands. 1st Samuel 18:7, "And the women answered one another as they played, and said, Saul hath slain his thousands, and David his ten thousands." Hearing all the women praise David more than himself infuriated Saul with envy and hatred against David. King Saul was one of David's bitterest enemies, who repeatedly attempted to murder David.

David also had enemies who despised him because he murdered Uriah the Hittite to cover-up his adulterous affair with Bathsheba (and an unintended pregnancy as a consequence). Uriah was her lawful husband. Some people cursed David, casting rocks and throwing dust. Although some self-righteous people condemned David to his grave, only God can condemn a person's soul to Hell forever (Romans 8:34). Matthew 10:28, "And fear not them which kill the body, but are not able to kill the soul: but rather fear him which is able to destroy both soul and body in hell." David's enemies condemned him continually, casting dust and throwing stones at him (2nd Samuel 16:13).

David realized eventually that his sins were solely between him and God. Psalms 51:4, "Against thee, thee only, have I sinned, and done this evil in thy sight: that thou mightest be justified when thou speakest, and be clear when thou judgest." Of course, Psalms 51 is David's wonderful prayer of repentance unto the Lord. If David hadn't sinned, Psalms chapter 51 could never have been written. Since God's Word already existed in Heaven before the first Word was ever given to Moses (Psalms 119:89), it evidences that God chose David as a man after His own heart, fully knowing what horrible evil and sins David would commit as king over Israel. Yet God chose him as king anyway.

God also chose David to pen the Psalms. God didn't reason that with king David's tarnished reputation, perhaps He should find someone else to write the Psalms. No, God chose David in spite of his sins (an adulterer and murderer) to write the Bible for all mankind to read. The truth is that all men are equally as wicked as David, they just don't realize it. James 2:10 teaches that committing even one sin makes a man guilty of all in God's eyes. The truth is that you and I are just as wicked as the next person, no matter how vile they may be. Only a self-righteous hypocrite thinks that they're not as sinful as someone else. No one is qualified to pick up and cast the first stone at the adulterous woman.

Neither you nor I have a right to point fingers nor condemn anyone for their sins (Matthew 7:1-5), because we are also rotten sinners (Romans 3:23). 1st Timothy 5:24, "Some men's sins are open beforehand, going before to judgment; and some men they follow after." As 1st Timothy 5:24 states, some people's sins are known beforehand by others, but other men's sins will be known by others when they stand before God in judgment. No one will be able to maintain a haughty, arrogant, critical and accusatory attitude toward those who have sinned when they stand before God, for their sins too will be known by all. The Bible calls the man a big liar who claims not to have sins (1st John 1:8,10). The worst sins on most people's list of the most evil things are adultery, murder, et cetera. Albeit, God says some of the worst sins are not praying, gossiping, indifference and covetousness (which is idolatry, Colossians 3:5). People tend to categorize sins, esteeming adultery and murder as being evil, but prayerlessness and apathy don't even make it to the list of evils.

David had conspired evil and murdered an innocent man—a good man who was a loyal servant and soldier of Israel and the throne of David.
Psalms 143:9, "Deliver me, O LORD, from mine enemies: I flee unto thee to hide me."
Regardless of the various reasons, the book of Psalms in proper Biblical context deals with persecution from enemies. That is what caused David's sorrow and pain. Psalms 13:2, "How long shall I take counsel in my soul, having sorrow in my heart daily? how long shall mine enemy be exalted over me?" David had sorrow DAILY because his ENEMY triumphed over him. You've likely never seen the book of Psalms in such a light, that is, concerning one's enemies in life. Jesus foretold in John 15:19 that the unsaved world will hate Christians. The world is the enemy of every born-again Christian. Satan is our sworn enemy (John 10:10; 1st Peter 5:8). And lastly, the flesh is our arch foe, a formidable enemy to say the least. Of the three: Satan, the world and the flesh, the flesh is the most deadly because we live with it 24/7 continually. The apostle Paul struggled with the flesh continually (Romans 7:14-25).

So the next time you are persecuted, mistreated, abused, mocked, scorned or hurt by enemies, just realize that most of the book of Psalms centers around the afflictions of a man named David—afflictions that were caused by enemies. David turned to the Lord continually by faith, trusting the Lord to deal with his enemies. David realized that his enemies were also God's enemies, and God's enemies his enemies. Psalms 139:21, "Do not I hate them, O LORD, that hate thee? and am not I grieved with those that rise up against thee?" God's enemies ought to be our enemies as well.

This is why James 4:4 says that to befriend (assist) the world is to become God's enemy. Tavern owners are pulling on the same rope as the Devil. Nightclub owners are serving the Devil. Religious bookstores that sell corrupt versions of the Bible are pulling on the same rope as the Devil. Apostate liberal churches and ecumenical ministers are helping the cause of Satan, working against the truth and the cause of Christ. Women who dress immodestly and dance sensually in public are serving the Devil, contributing to the moral destruction of our nation. David said he hated those who rose up against the Lord. That is to clarify, David hated their sin, not the person committing the sin. It is possible to hate the sins in a person's life, while simultaneously possessing the unconditional love of God for their soul. Those who fail to grasp this truth (such as Calvinists) are woefully ignorant of the love of God, which the Pharisees also lacked (John 5:42).

Here are some quotes from various Psalms concerning our enemies...

Psalms 60:12, "Through God we shall do valiantly: for he it is that shall tread down our enemies."

Psalms 56:9, "When I cry unto thee, then shall mine enemies turn back: this I know; for God is for me."

Psalms 59:1, "Deliver me from mine enemies, O my God: defend me from them that rise up against me."

Psalms 59:10, "The God of my mercy shall prevent me: God shall let me see my desire upon mine enemies."

Psalms 60:12, "Through God we shall do valiantly: for he it is that shall tread down our enemies."

Interestingly, some of the Psalms were penned by Jehoshaphat, Asaph, Solomon, Moses, Job, Eihan, Ezra and Job. Albeit, most of them were penned by king David, writing under the inspiration of God's holy Spirit. Psalms 45:1, "My heart is inditing a good matter: I speak of the things which I have made touching the king: my tongue is the pen of a ready writer." Thank God for the Psalms (and Job) which comfort our soul when persecutions and afflictions arise, making life at times seem worse than death. Psalms 142:7, "Bring my soul out of prison, that I may praise thy name: the righteous shall compass me about; for thou shalt deal bountifully with me."

Psalms 143:12, "And of thy mercy cut off mine enemies, and destroy all them that afflict my soul: for I am thy servant."

Psalms 107:8-11, "Oh that men would praise the LORD for his goodness, and for his wonderful works to the children of men! For he satisfieth the longing soul, and filleth the hungry soul with goodness. Such as sit in darkness and in the shadow of death, being bound in affliction and iron; Because they rebelled against the words of God, and contemned the counsel of the most High."

Most faithful Christians who study the Bible, spend their lives reading the Psalms when they are sad or melancholy, never grasping the truth that the words "enemy" and "enemies" are mentioned 104 times in the book of Psalms. The sadness, sorrow, fear, distress and overwhelming anguish of soul in David's troublesome life were caused by his many enemies.
END OF ARTICLE

---
God's Solemn Promise of Eternal Life

The Bible tells us that salvation comes only to those who enter through the DOOR into Heaven. John 10:1, "Verily, verily, I say unto you, He that entereth not by the door into the sheepfold, but climbeth up some other way, the same is a thief and a robber." This door is the STRAIGHT GATE which leadeth unto life...

Matthew 7:13-14, "Enter ye in at the strait gate: for wide is the gate, and broad is the way, that leadeth to destruction, and many there be which go in thereat: Because strait is the gate, and narrow is the way, which leadeth unto life, and few there be that find it."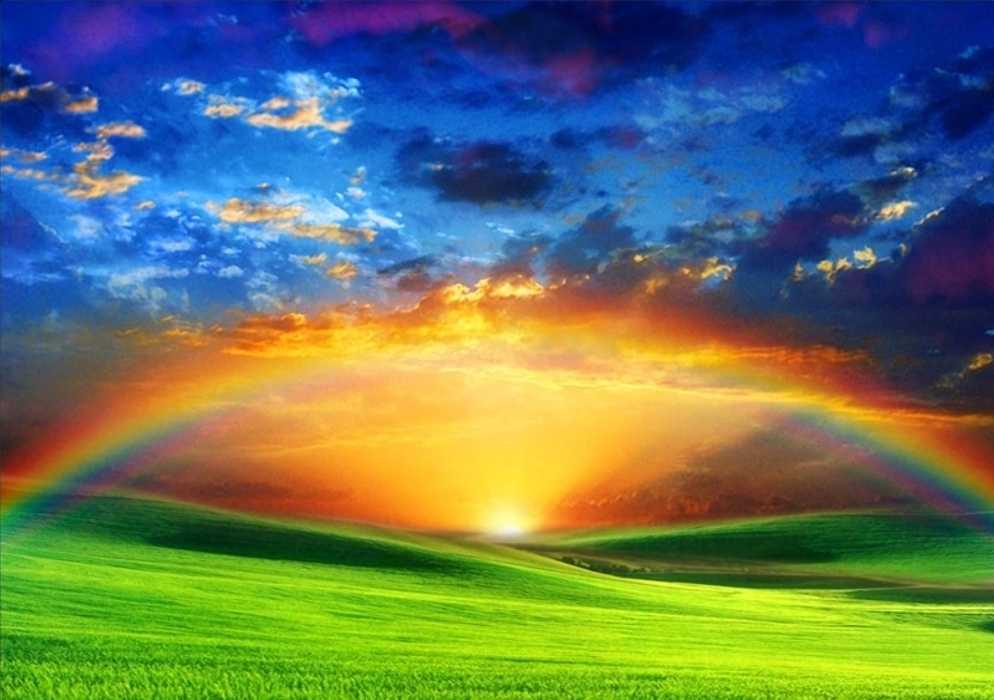 This website has been created in Jesus' name—the name above every other name (Philippians 2:9-10).
James 5:11, "Behold, we count them happy which endure. Ye have heard of the patience of Job, and have seen the end of the Lord; that the Lord is very pitiful, and of tender mercy."
BELIEVE THE GOSPEL TO BE SAVED!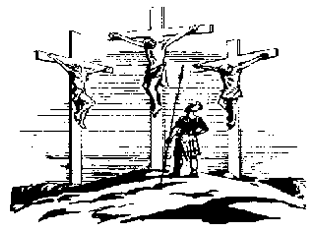 ---

Where The Burden Rests In Salvation
1st Peter 2:7, "Unto you therefore which believe he is precious: but unto them which be disobedient, the stone which the builders disallowed, the same is made the head of the corner."
---

---
THE TRUTH | REDEEMED SINNER (sermon video clips)
It's not what you're doing that gets you to Heaven, it's where you're looking. Look to Jesus!
All content posted on this site is commentary or opinion and is protected under Free Speech of the First Amendment.
This website has been created in Jesus' name—the name above every other name (Philippians 2:9-10).
"...Not by might, nor by power, but by my spirit,
saith the LORD of hosts." —Zechariah 4:6
Using the internet to bring truth and Christ to a lost world!
"Ye that love the LORD, hate evil..." —Psalm 97:10